How the Art and Science of Food Preserving Changed the World.
From the publisher: We may not give much thought to the boxes in our freezers or the cans on our shelves, but behind the story of food preservation is the history of civilization itself.
The development of portable, preserved food enabled the great explorers to travel into the unknown and gradually map the planet, facilitated the conquest of new territories, and created routes for the expansion of trade and the exchange of knowledge and culture that opened up our world.
In Pickled, Potted, and Canned, author Sue Shephard weaves together the stories of the inventors — and inventions — in a lively and richly detailed narrative that spans centuries and continents.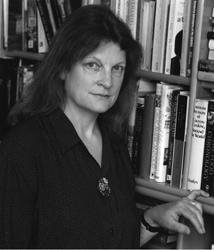 It is a tale filled with extraordinary characters, old legends, and new revelations: how Attila the Hun and his men "gallop cured" their meat; how cooks became chemists and chemists became cooks and how some even lost their lives, like seventeenth-century statesman and philosopher Francis Bacon, whose death was caused by an experiment with a frozen chicken.
From the primitive techniques of drying and salting to the latest methods that have allowed us to feed men in space, Pickled, Potted, and Canned gives us fascinating insights into the histories, cultures, and ingenuity of people inventing new ways to "cheat the seasons."
Hardcover: 368 pages
Publisher: Simon & Schuster (August 28, 2001)
Language: English
ISBN-10: 0743216334